We are renowned manufacturer / Exporter  of Auto Parts, Rotor Disc Brake, gear hub Planetary Carrier, Planetary carrier, Planetary Carrier gear, Brake s-camshaft, King pin for trailers and other C.I. , SG.I, M.S casting products. These parts are made by using high grade Tested raw materials which are procured from approved companies.
Rana Metals have very good well equipped Infrastructure spreads in wide area of 5000 square feet for manufacturing rotor disc brake, Differential bell hub, Planetary carrier and  Planetary Carrier gear for Mercedes Man etc. We are using most advanced and latest Machinery that includes Induction Furnace, Molding Machines, CNC Machines which gives excellent performance. With these we get best dimensional accuracy moreover excellent productivity in a Stipulated time periods. We have separate dedicated laboratory for metallurgy. In which, Our offered range of products are  tested in each and every parameter. We have our own three separate units which are having independent  infra-structure and management.
Our motto is complete customer satisfaction at each and every parameter.
We (Rana Metals) are manufacturing Coal Mines drilling accessories / Railway parts from since 1965 in our Parental company by the name Navdeep Industries. All the Coal mines/ Railways, in India, are well known to our brand name "RANA". For more detail about our mining and railway products you may visit our site: –Navdeep Industries.
Foundation
From since 1996, We had started "Rana Metals" which was doing only metal casting jobs for domestic sale in India. After that, In 1998, We entered into auto part market. Initially, We started manufacturing Brake disc, brake drum and wheel hub. etc. We are having full flag casting unit with all the latest technology for all type of Graded casting (C.I., S.G. M.S ). Our latest CNC machines are giving us the accuracy in Microns. We are having dynamic balancing machine for balancing. For detail of our hot selling products kindly click here.
R & D Section
Keeping in view market demand and to make our lead in market, We have fully dedicated R & D department. In which we have very latest tools. CAD-CAM software to develop the new product within stipulated time period with no defect policy. We can develop any casting new products as per customer drawing or sample.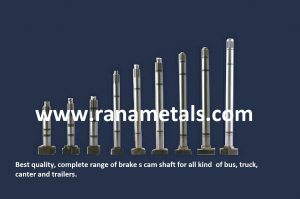 Rana metals,
Near Old Income Tax Office,
Sirhind, Dist:- Fatehgarh Sahib,
Punjab, India. Pin code 140406.
Mob:- +919876628220
Tele:-   +91 1763-222267,  220067,
whatsapp:- +919876628220
Mail id:-   [email protected]